Teamium Company Overview
Teamium is a powerful cloud-based production management system that optimizes, automates, and streamlines the entire creative process on centralized collaborative team workflows. It unifies a range of tools, from capacity planning, budgeting, resource scheduling, and daily operational logistics to billing. All the status, calendar schedules, documents, tasks, and team communication are in one place. With rich collaboration and notification, Teamium enables efficient control and coordination, saves valuable time, and ensures the timely completion of projects. Teamium is used by production and post teams involved in TV Shows, News, Live Sports & Events, and Agencies.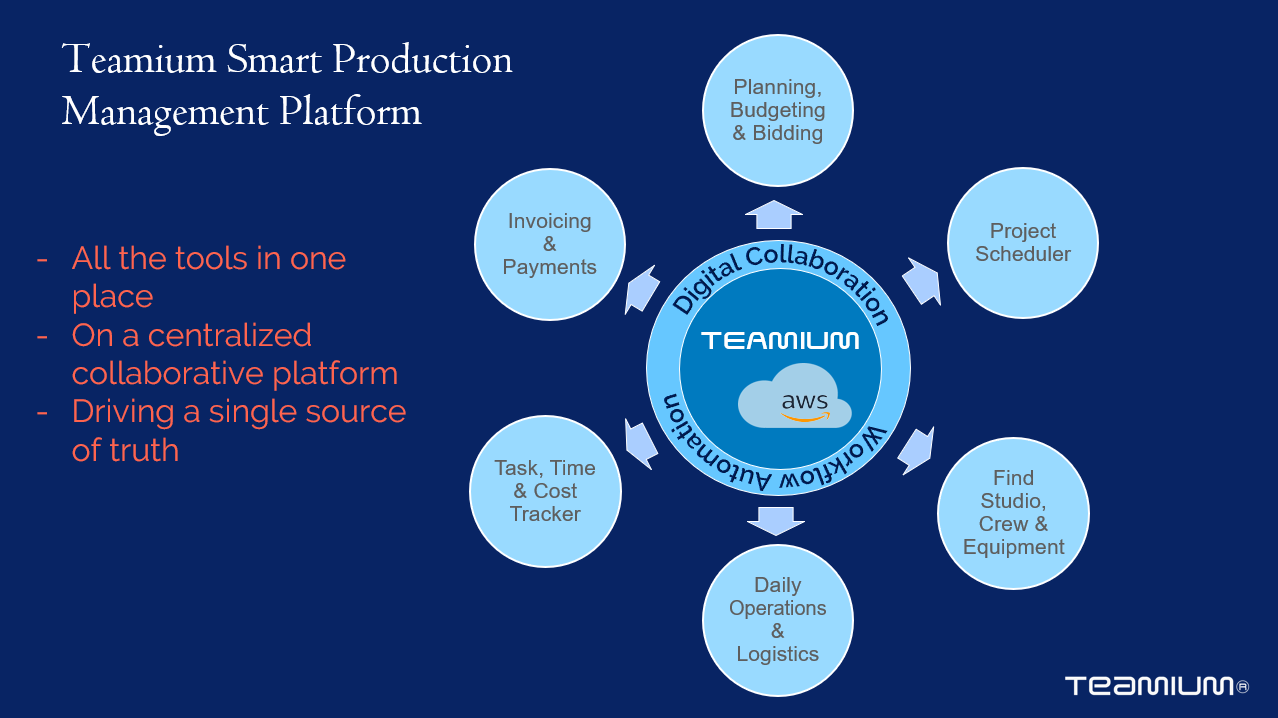 Adobe Integrations Overview
Teamium integrates with Adobe's Premiere Pro and Frame to serve as a master project planner, scheduler, and task manager. In Teamium, the user can find an available talent and assign a media order request originating in Frame.io or Premiere Pro. The user can review media comments and convert them to trackable tasks. Talent can review media files and associated tasks against their schedule and mark them as completed. The actual completion time can be tracked automatically or entered manually. Teamium consolidates all the billable time for payments and monetization.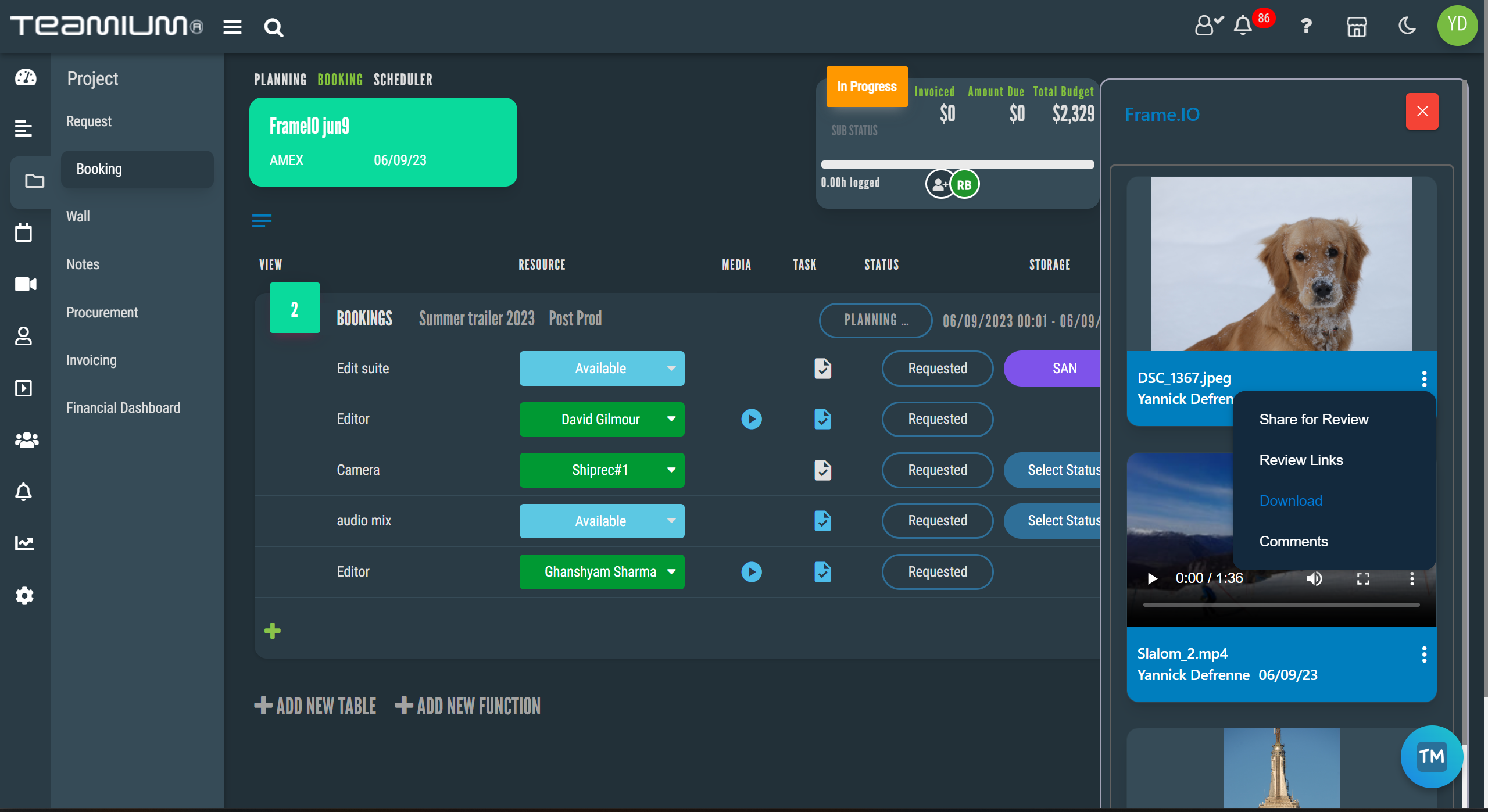 Key Differentiators
Today's popular modern management project management and collaboration tools lack advanced features and integrations required by production and post teams. Teamium is exclusively designed for production and post workflows, with advanced features including task, time, and cost management fully integrated with scheduling, dynamic rate cards, labor rules, equipment logistics, and capacity planning. It has pre-defined and fully customizable workflows and templates so the customer does not have to build their workflow from scratch. Teamium integrates more tightly with Adobe Premiere Pro as a plug-in to deliver a seamless user experience to the talent managing their media work orders, tasks, and time, and to the project team managing projects schedules, tasks, and costs.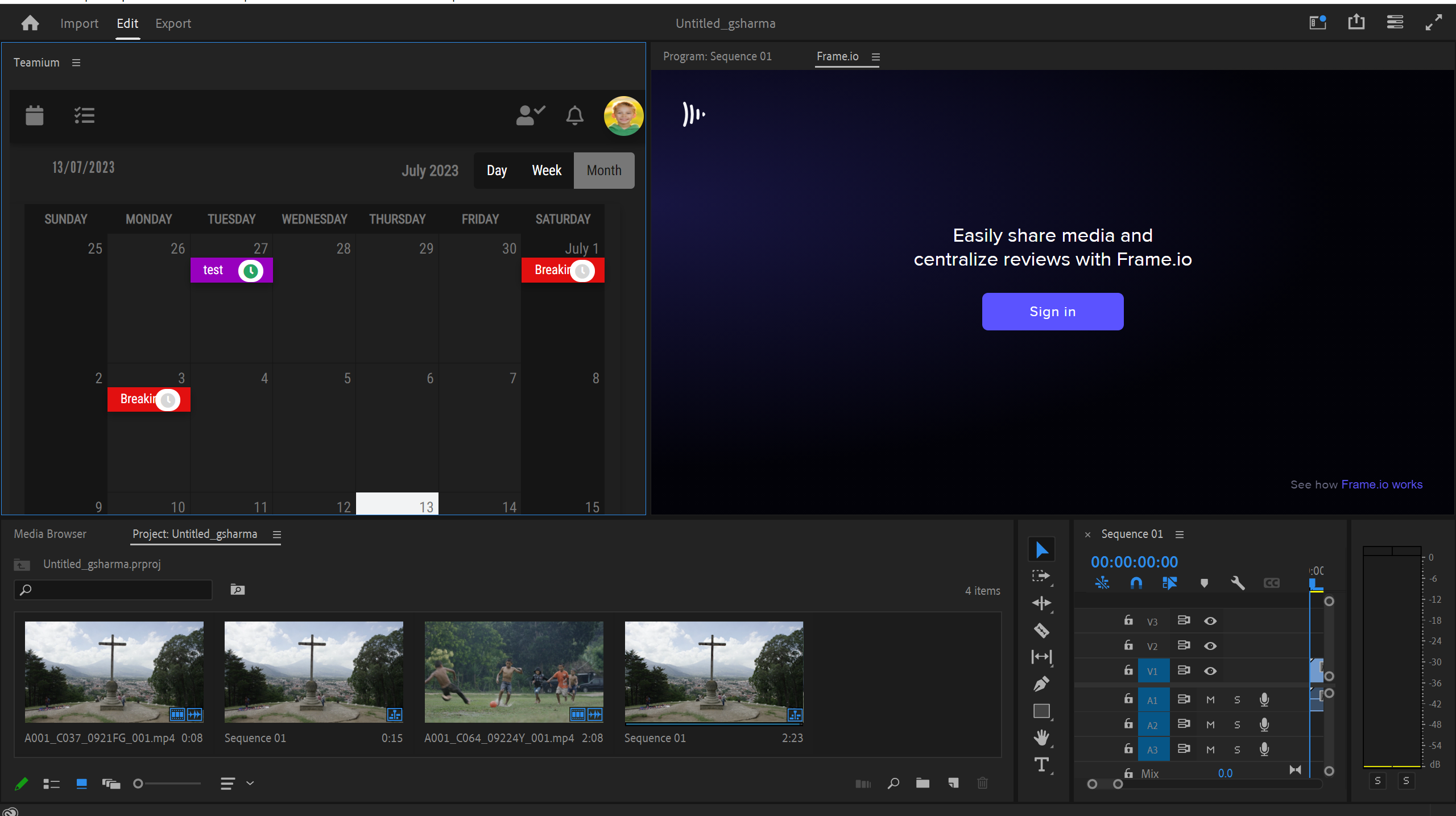 Adobe Products we support:
Adobe Premiere Pro
Adobe Team Projects
Frame.io for Creative Cloud
Resources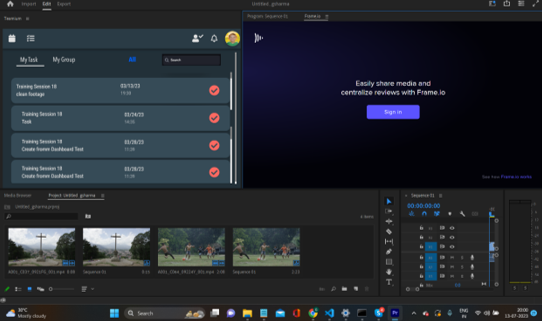 Teamium Integration with Adobe Premiere Pro and Frame
This document provides a more detailed description of the Teamium integration with Adobe's Premiere Pro and Frame.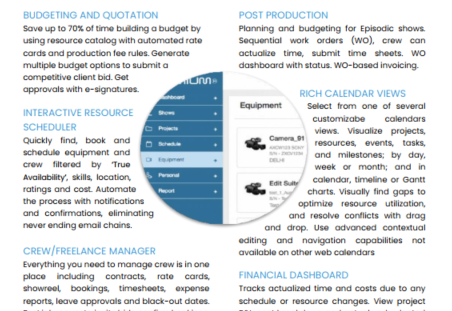 Teamium for Production Management (an Overview)
This document provides a brief overview of Teamium Production Management and its core capabilities.