SHIFT Company Overview
SHIFT is the premier platform for organizing, securing, and presenting your best work, whether it's a film, ad campaign, TV show, or marketing content.
Present your best work with beautifully branded reels, sites, presentations, or individual portfolios — no coding required.
Secure your content with personalized watermarking, private sharing, custom user permissions, and password-less login.
Organize your work to easily find, review, share and manage your videos, images, documents, and more.
Integrate SHIFT into your existing workflows to bring your ideas to big and small screens alike.
Adobe Integrations Overview
Import assets into Premiere Pro and After Effects from your SHIFT Projects. Export your sequence or composition as a private or public link with expiration dates and custom passwords. Pull in comments from your recipients that sync directly to your timeline and iterate on feedback with auto-updating versions.
The SHIFT panel is also available in Adobe Illustrator and Photoshop, where you can import content from your SHIFT library and export your document as a private or public link for feedback.
Learn more at shift.io/integrations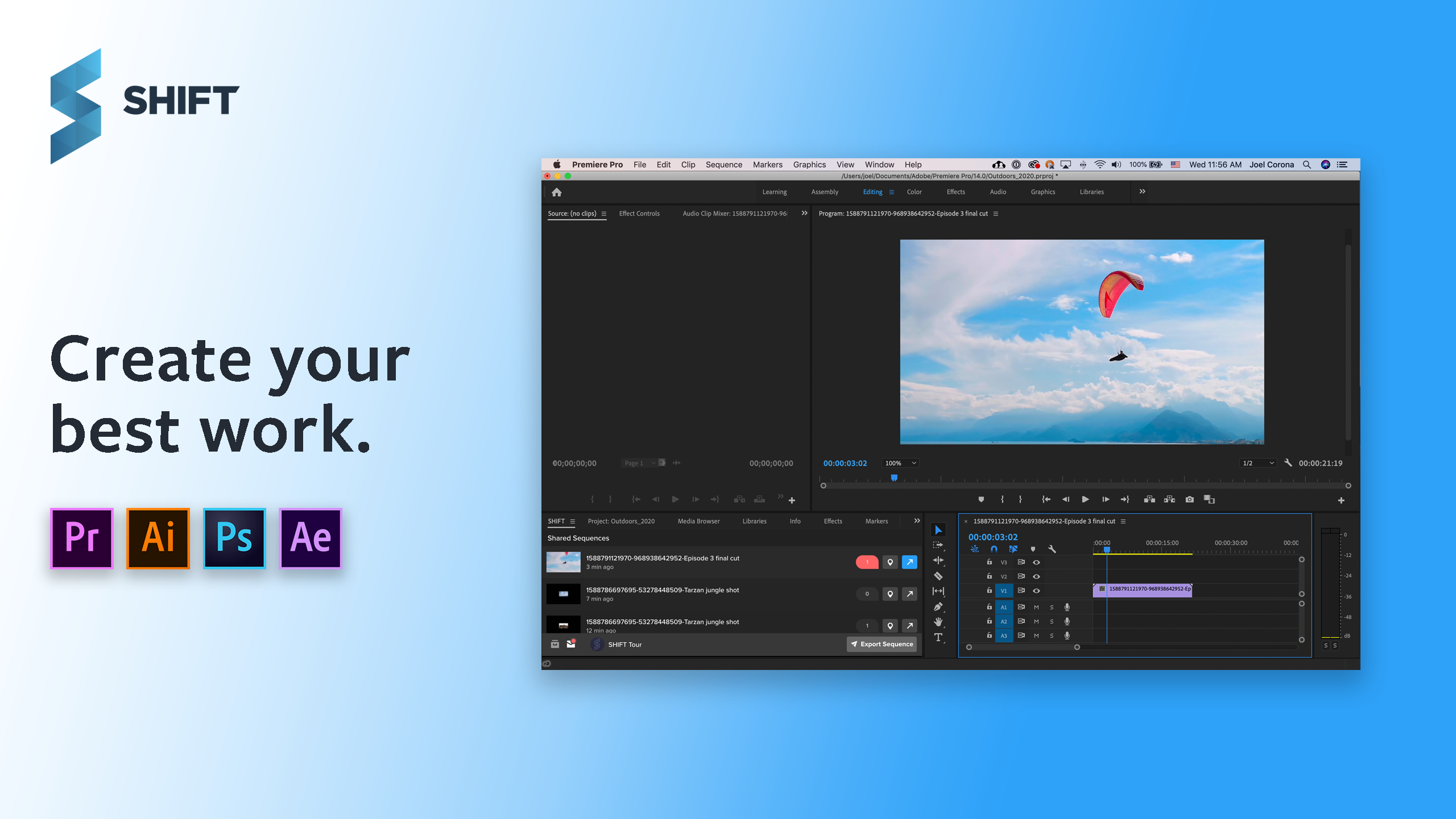 Key Differentiators
SHIFT expands upon legacy products MediaSilo and Wiredrive, which have been trusted by the biggest brands in Media, Entertainment, and Advertising for more than 20 years. Today, creative teams of all sizes use SHIFT to present content with beautifully branded sites, organize media files with metadata, manage creative teams with custom permissions, and secure content with visual and forensic watermarking.
Adobe Products we support:
Adobe After Effects
Adobe Premiere Pro
Resources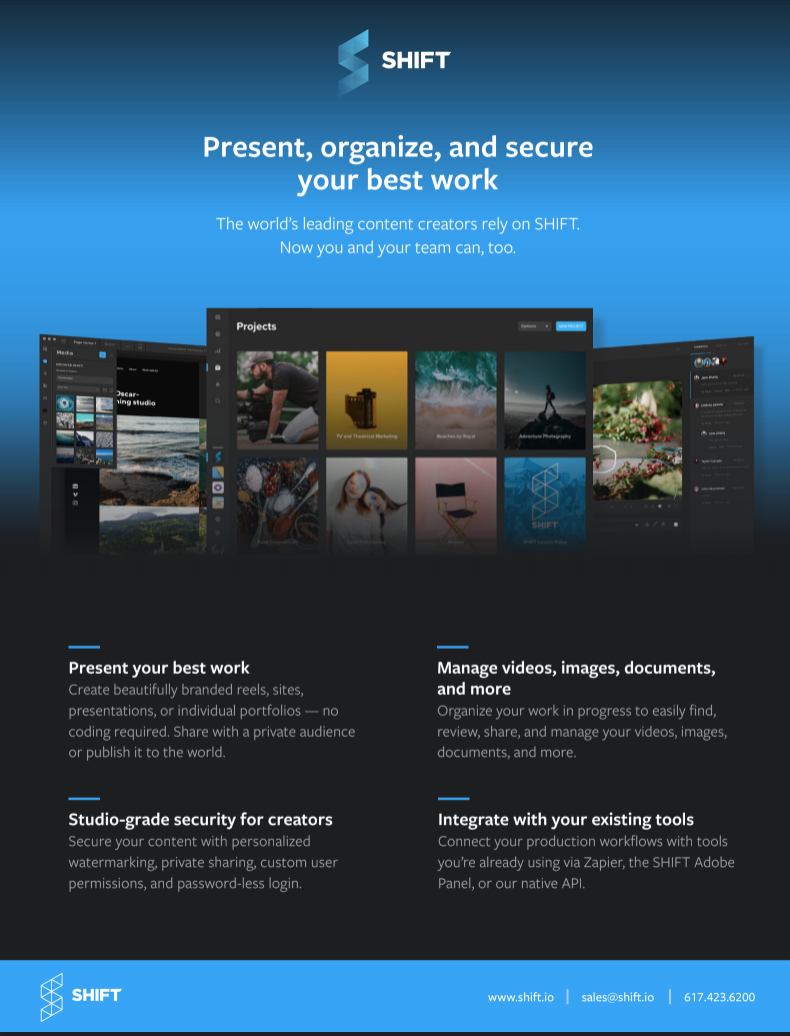 Brochure
Present, organize, and secure your best work