Imagen Company Overview
We help businesses, sports organisations and media companies to unlock the value of their ever-growing content libraries with fast, secure and controlled access through a highly-customisable video management platform.
With video representing 60% of global data – and set to grow further – we ensure you can preserve your content for the future and enable you to maximise its value.
Adobe Integrations Overview
Imagen have added an extension panel into Premier Pro that allows you to add your URL and access your Imagen database. Search for video or photos from your Imagen database directly from Adobe Premiere Pro to download low-res renditions of your video or photo files to the Premiere Pro interface to quickly start an edit. Once complete, download high-res renditions to create new high-res media files.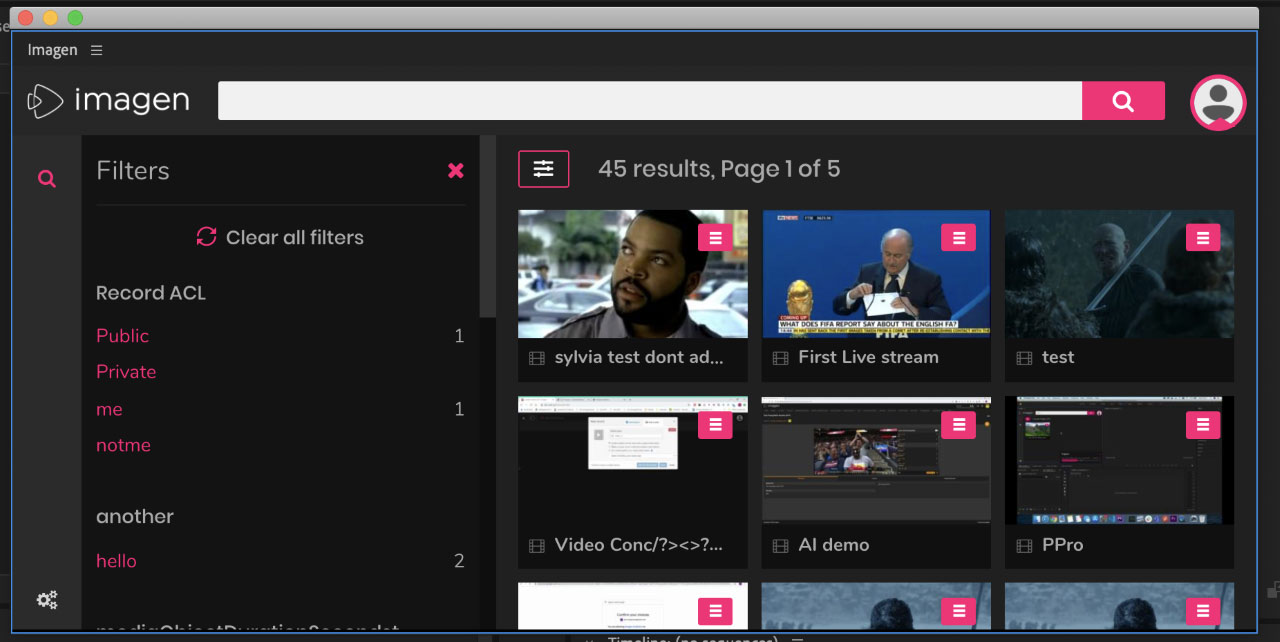 Key Differentiators
Imagen is the leading, video-first digital asset management platform. We know that storing, managing, distributing and exploiting (e.g. monetising) video and rich-media content comes with a multitude of challenges. We have been helping organisations across Sport, Media, Heritage, Defence and Enterprise derive the most value from their rich media for 20+ years.
Imagen is a Cloud-first, scalable platform meaning we are quick to deploy and evolve as our challenging environments continue to change. We also take security and compliance extremely serious – protecting access and rights to customers' assets is absolutely vital.
We pride ourselves on democratising the content management, search and repurpose process by providing amazing consumer-style experiences for users. Imagen's front-end requires no technical expertise to navigate and makes your content visible to everyone across an organisation. Get access to what you need and find what you didn't know existed, fast.
Adobe Products we support:
Resources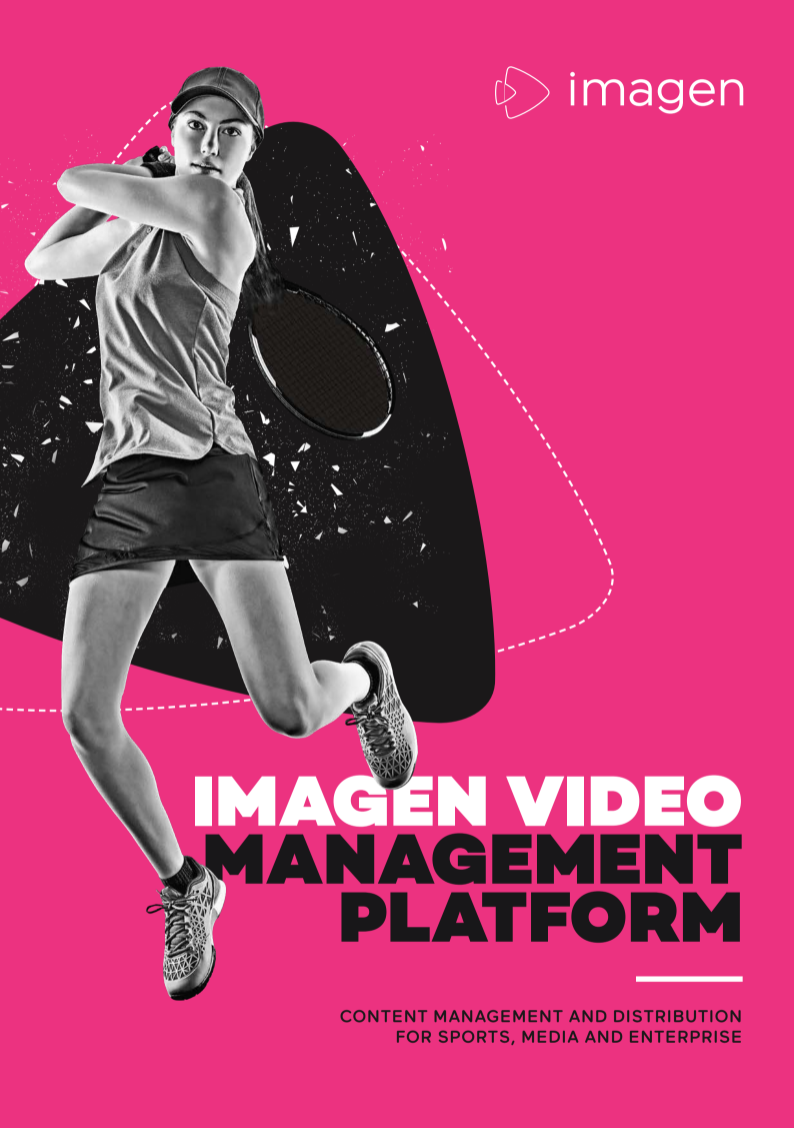 Brochure
Imagen Video Management System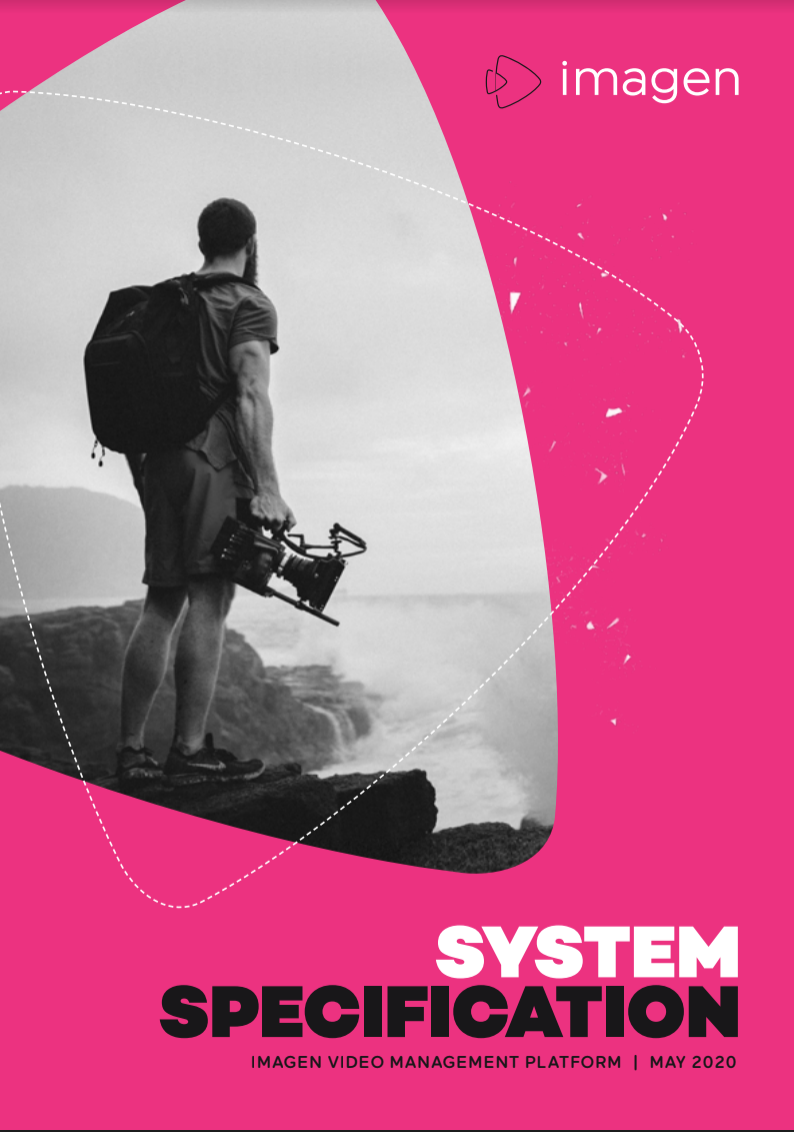 Brochure
System Specification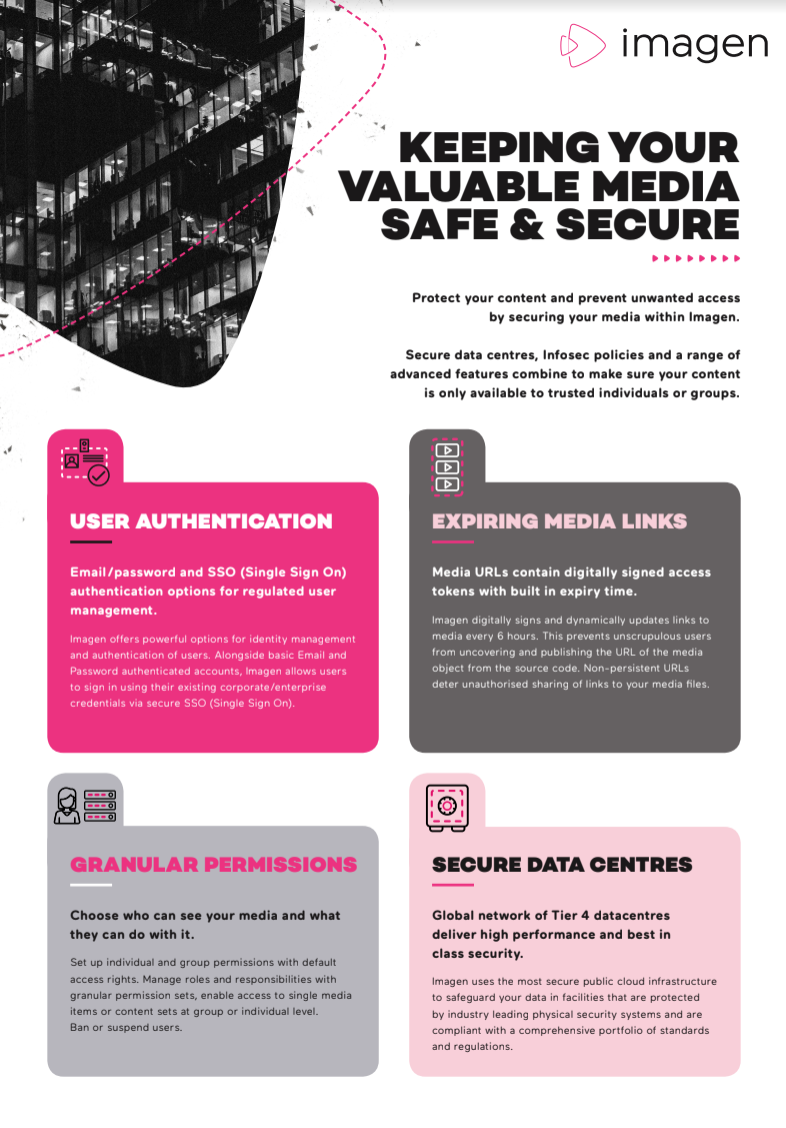 Brochure
Keeping Your Valuable Media Safe and Secure