Wacom Company Overview
Wacom is a technology leadership company providing a unique and innovative digital pen experience—writing and drawing—to its customers. Our products and technologies are widely used, and found throughout various aspects of people's lives, from creative studios and movie production, to industrial designers, manga artists and hobbyists—ranging from beginners to professionals alike. When shopping you may find yourself signing on a Wacom tablet to make a payment with your credit card. Wacom also extends its reach to schools and classrooms, where handwriting is inseparable from learning, as well as in hospitals and clinics, offering electronic charts that can generate reports and track patient data. Many pen-equipped PCs, tablet devices, and smartphones for personal or business use are powered by Wacom's digital pen solutions.
Adobe Integrations Overview
Wacom's pressure sensitive pens replace your mouse as an input device and work with all Adobe products.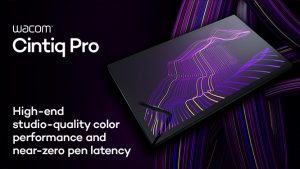 Key Differentiators
Wacom is proud to deliver innovative digital technologies to support all aspects of human creativity. We provide powerful new tools for creative expression, new ways to shape and share new ideas, and innovative solutions for business.
Adobe Products we support:
Adobe After Effects
Adobe Character Animator
Adobe Premiere Pro