Teradek Company Overview
Teradek designs and manufactures high-performance video solutions for cine, broadcast, medical, and general imaging applications. From wireless monitoring, color correction, and lens control, to live streaming, SaaS solutions, and IP video distribution, Teradek technology is used around the world by professionals and amateurs alike to capture and share compelling content.
Adobe Integrations Overview
Teradek offers the complete solution for getting content from the camera into the cloud
4K HDR encoders: Serv Micro
-Serv 4K – 4K HDR, 12G-SDI
-Serv Micro – HD and HDMI-only
-Prism Mobile – Encoder with built-in cellular modem
Wifi router
-Link AX
Cellular Modem
-Node II
-Cellular Data per GB
-Teradek Data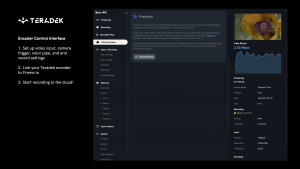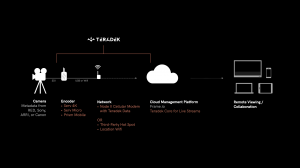 Key Differentiators
Camera to Cloud starts with Teradek. The first step in getting content to the cloud is the encode and upload process. Teradek offers several models of encoders as well as WiFi and cellular solutions (including the cellular data itself) to complete your end-to-end cloud workflow. Teradek collaborated with ARRI, RED, Sony, and Canon to accurately capture metadata (timecode, filename, trigger, and more), giving you more flexibility in your camera to cloud workflows across different camera platforms.
Adobe Products we support:
Frame.io for Camera to Cloud