Sony Media Cloud Services Company Overview
Sony Media Cloud Services is a subsidiary of Sony Corporation of America that develops and provides cloud-based media utility services designed to help creative professionals at all levels streamline content production and work collaboratively with teams anywhere in the world to create, produce, edit, and prepare content for the world.
Sony's Ci media cloud platform is a media-centric cloud environment with innovative applications that empower media companies with remote teams to leverage the scalability and availability of the cloud to streamline production, editorial, and delivery workflows. Adopted by Hollywood studios, indie filmmakers, television shows, sports and news companies, Ci's browser-based Workspace application connects people, content, and devices from any location in the world to streamline the creative process. Ci's growing portfolio of REST APIs enables seamless integration with existing workflows to cost-effectively leverage the scalability and resiliency of the cloud. For more information, visit www.sonymcs.com.
Watch: Ci for Productions workflows
Adobe Integrations Overview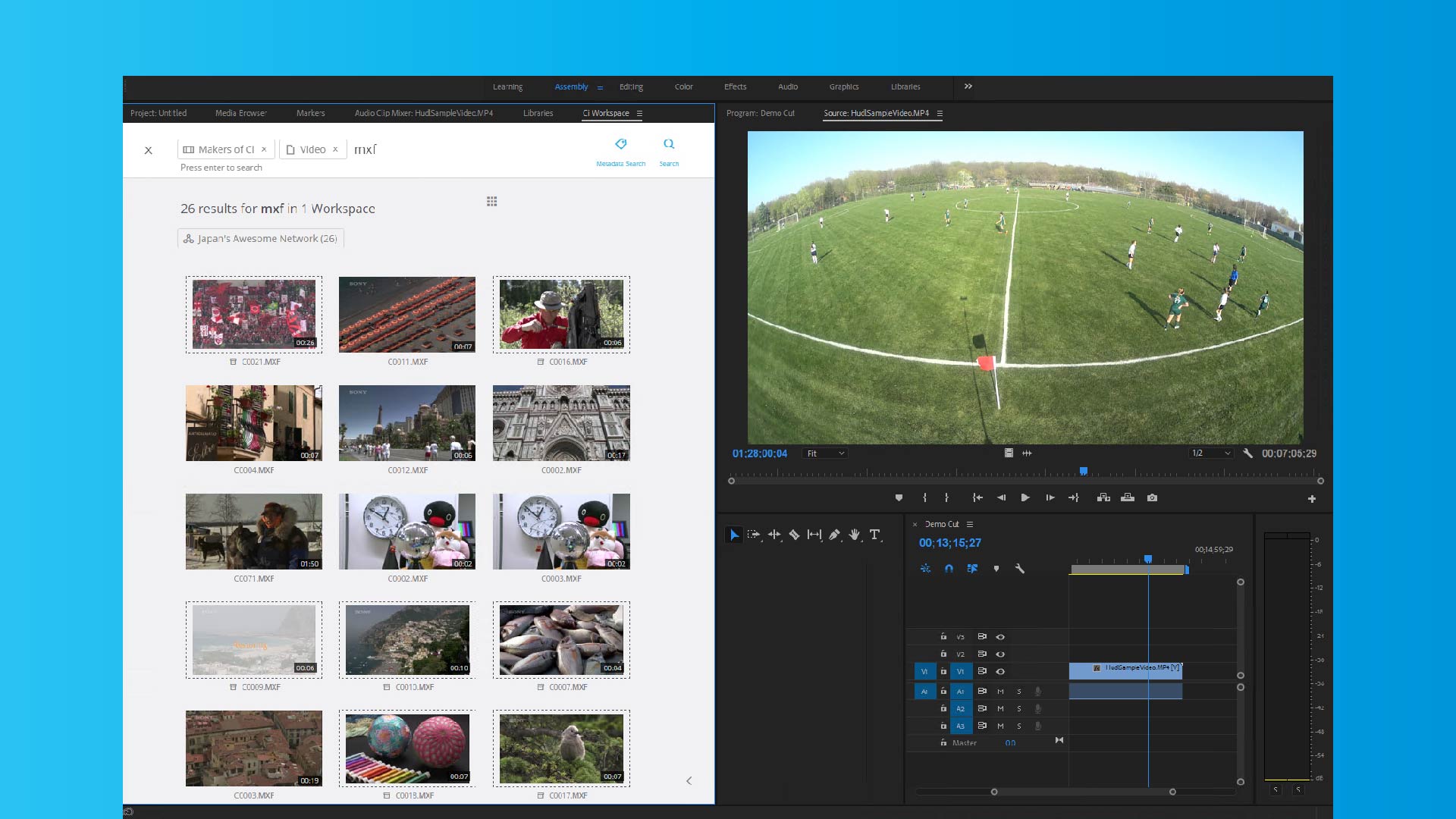 The Ci panel offers an integrated view for Adobe Premiere users to interact with their files in Sony's cloud-based service, Ci Workspace. From within the Premiere interface, users can seamlessly import files (or proxies) from Ci Workspace to their Premiere project bin, render completed edits using a default or custom encoding profile and then upload to Ci Workspace for review, collaboration and share without ever leaving the Premiere environment.  Finished projects can be uploaded directly to Ci where they can be safely archived for future use.
Key Differentiators
Seamless import of files to Premiere project bins
Simple upload of sequences, project files or bins from Premiere to Ci Workspace
Use preset or custom encoding profiles in Adobe Media Encoder to render sequences in the correct format
Powerful search capabilities so users can find files across multiple Workspaces using filenames and metadata
Securely share edits for review and approve workflows using Ci MediaBox
Access to enterprise-grade content management features including cloud-based archive, custom metadata, custom proxy generation
Adobe Products we support: