Sobey Digital Technology Company Overview
Founded in 1997, Sobey serves as the most influential and professional broadcast product/solution/service provider in China. Sobey independently develops core technologies such as file management systems and databases, news-sharing production systems, and playout system and management software. Soeby's powerful technology innovation allows it to achieve remarkable performance in news, sports, TV shows, and even educational and governmental sectors. Sobey also empowers its customers to enjoy more efficient operation with lower TCO. From facility to cloud, Sobey explores innovative solutions to move media services or even the whole workflow to cloud.
Browse our products and solutions 
Adobe Integrations Overview
Sobey develops plug-ins for Adobe Premiere Pro CC and Adobe After Effects CC to accelerate video production workflow by exchanging clip and project, including various metadata to boost editing, as well as by offering render and task monitor capability. It even empowers editors to edit directly on the cloud.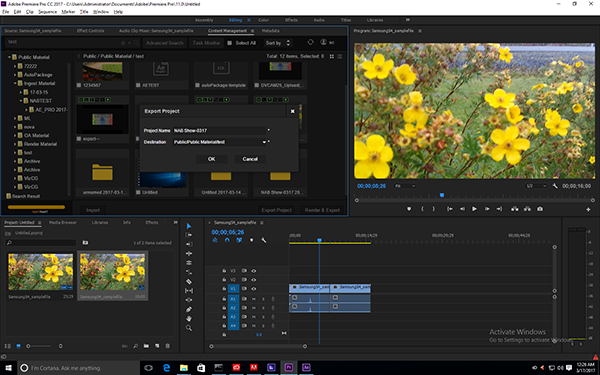 Key Differentiators
Sobey has created the technology to deliver featured Data Center solutions for group business coverage and enabled global content sharing and collaborative production anywhere with Hybrid Cloud based solutions. We help our customers maximize the performance of their business content.
Adobe Products we support:
Adobe After Effects
Adobe Premiere Pro
Resources