Riverside.fm Company Overview
Riverside.fm is an online recording studio making it easy for creators, media companies and enterprises to create podcasts, interviews and marketing content.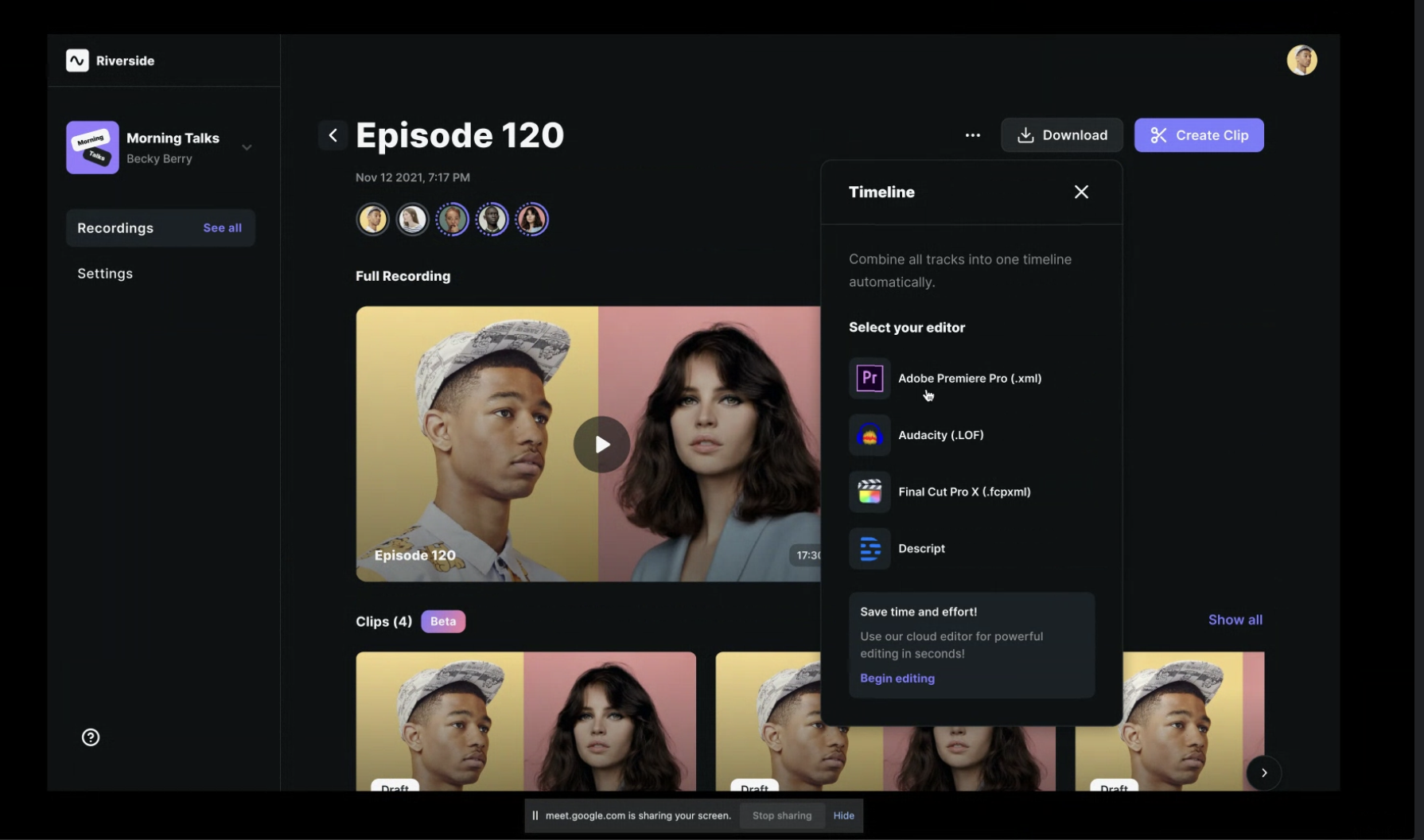 Key Differentiators
Popular real-time communication tools are good for conferencing. Not so much for recording online interviews intended for podcasts, TV shows, movies, online interviews or any other higher-production value content. Riverside's online capture tool is a better fit for recordings because it provides local, isolated recordings of each guest in up to 4K, uploads them faster to the cloud using progressive uploading, and offers unique editing and sharing tools.
That's why Riverside.fm has been widely adopted by publishers like NYTimes, NBC, Marvel, Spotify, ZDF, BBC; enterprises like Amazon, Google, Microsoft, Intel, Apple, CVS, and academic institutions like King's College, NYU and more.
Adobe Products we support:
Adobe Audition
Adobe Premiere Pro
Frame.io for Creative Cloud