Motion Array Company Overview
Motion Array is the filmmaker's best friend. Monthly and annual memberships include unlimited downloads from a huge library of over creative assets, including video templates, stock video, photos, royalty-free music, and sound effects. Plus, our Extension for Adobe lets users access the entire library inside their Adobe applications.
But, while many stock services stop there, Motion Array also features exclusive Premiere Pro plugins, a video feedback and collaboration platform, a video portfolio site builder, and loads of educational resources, all included with every paid membership.
Adobe Integrations Overview
Our Extension for Adobe gives users access to search and browse our entire asset library inside of their Adobe applications. With paid memberships, it just takes a single click to download and import any asset into a project.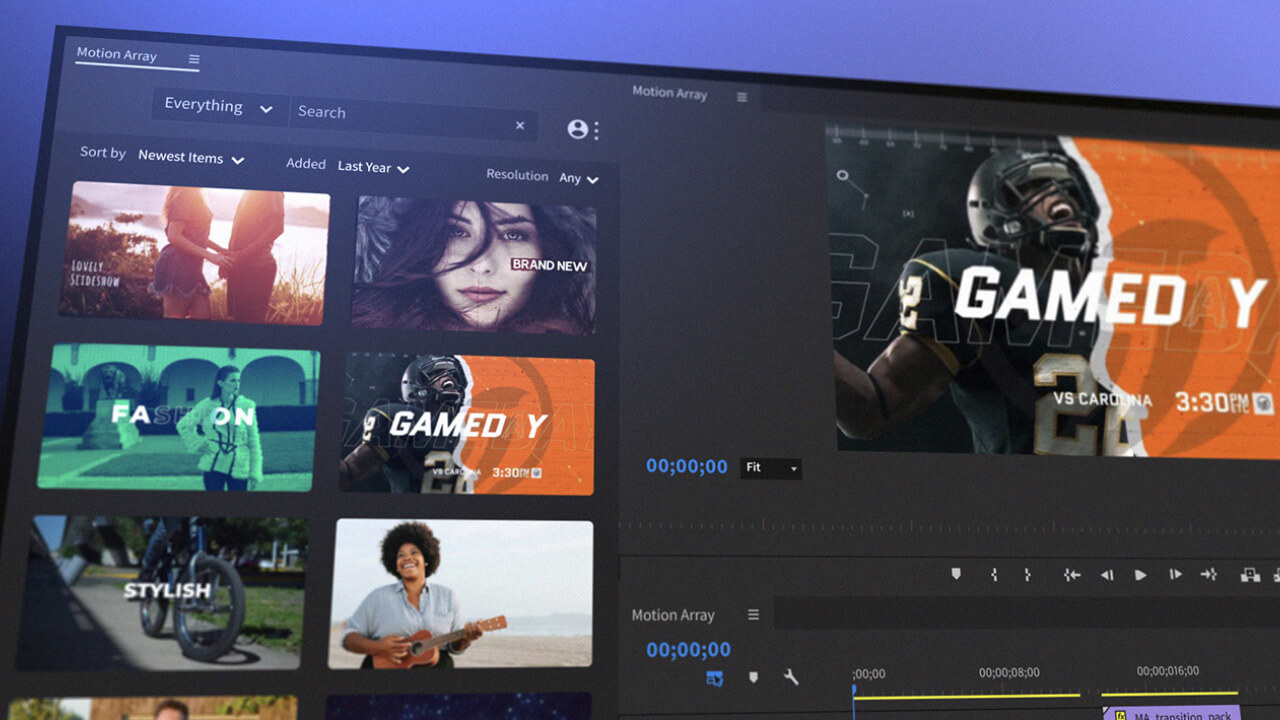 Key Differentiators
Unlimited asset downloads give you the freedom to make creative decisions without added costs. Exclusive plugins for Premiere Pro let you take complete control of your edits. And once you're done creating your video, you can share with clients, get real-time feedback, and even show off your work on your custom portfolio site. And all of this is included in one simple subscription.
Adobe Products we support:
Adobe After Effects
Adobe Audition
Adobe Premiere Pro