MASV Company Overview

MASV is the fastest and most reliable way to send and receive large video files. With just an internet connection, you can easily transfer huge files to anyone, anywhere in the world.

Media and entertainment organizations around the globe rely on MASV to be an integral part of their production workflows, providing video production professionals with confidence in media asset delivery.

MASV stands out from other file transfer services in that there are no subscription fees or size limits, and transfers are always lightning-fast. To find out more and try MASV free of charge, go to https://massive.io/.

Adobe Integrations Overview
The MASV Panel for Adobe Premiere Pro streamlines the process of client delivery and remote project collaboration by enabling sending files directly from Premiere with a few clicks. Learn more at
Learn more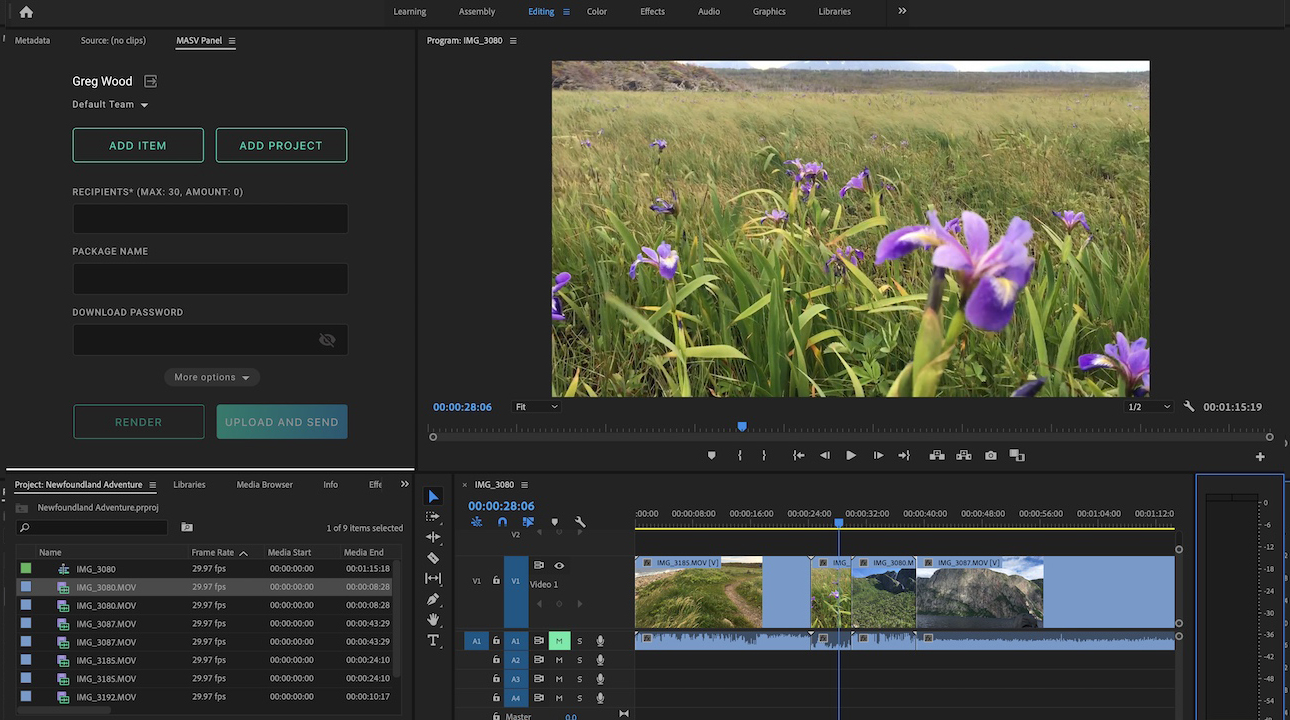 Key Differentiators
No package size limits. MASV can handle multi-terabyte files and full project folders with ease, all right from your browser.
Blazing-fast file transfers. Upload and download at up to 10Gbps from around the globe, even when sending large video files.
Combine multiple internet connections (like 5G + wifi) to access the world's fastest speeds, even from remote locations.
Unstoppable reliability. MASV easily recovers from network instability, automatically resuming the transfer process.
Pay-as-you-go billing is ideal for video and creative professionals whose transfer requirements vary.
MASV is ISO 27001 certified and has been verified by the Trusted Partner Network (TPN) for content security.
Automatic delivery to cloud services like Frame.io, AWS, Wasabi, Dropbox and more.
Easy-to-use interface. No special hardware, software, or IT support required.
Adobe Products we support:
Adobe Premiere Pro
Frame.io for Creative Cloud
Resources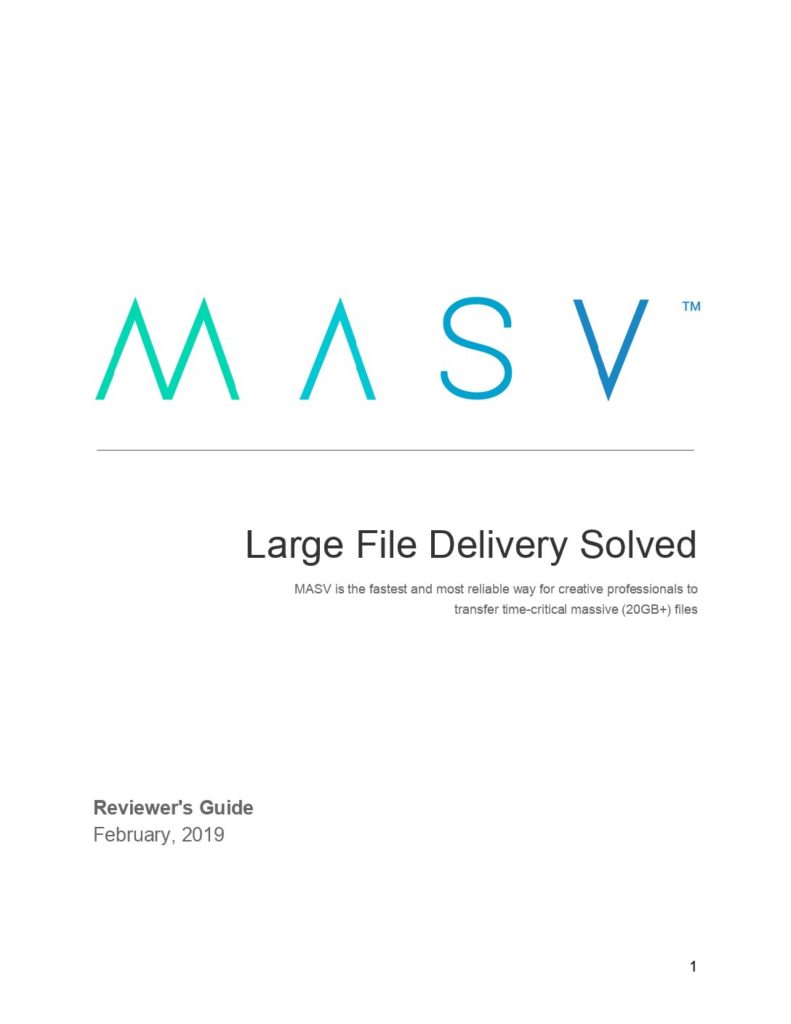 Large File Delivery Solved