Like Minded Labs Company Overview
Who We Are:
Like Minded Labs is focused on developing and deploying custom technology that empowers communication and activates audiences. Our multidisciplinary background is used to create strategies, products and services which leverage our acquisition of Vantrix Technologies; a global leader in media processing technology with a billion users across 75 major networks, media distribution systems and wireless providers worldwide.
What We Do:
For more than 20 years, LMLabs engineers have perfected and patented BANDWIDTH OPTIMIZATION and MEDIA COMPRESSION tools for telecom companies.
Expanding our mission to connect and empower voices from all sectors; we now not only bring those same technologies to the largest MEDICAL, MEDIA, ENTERTAINMENT, and EDUCATION organizations, but to individuals around the world.
Adobe Integrations Overview
The TODA Live desktop application integrates with Adobe Premiere Pro through a plugin, enabling one-click streaming of video and audio into a collaborative space. Users can invite their team to watch videos and assets live, facilitating real-time conversations and collaboration on projects.

Key Differentiators
These differentiators place TODA Live at the forefront of creative collaboration and streaming solutions, offering a comprehensive and flexible tool for creatives.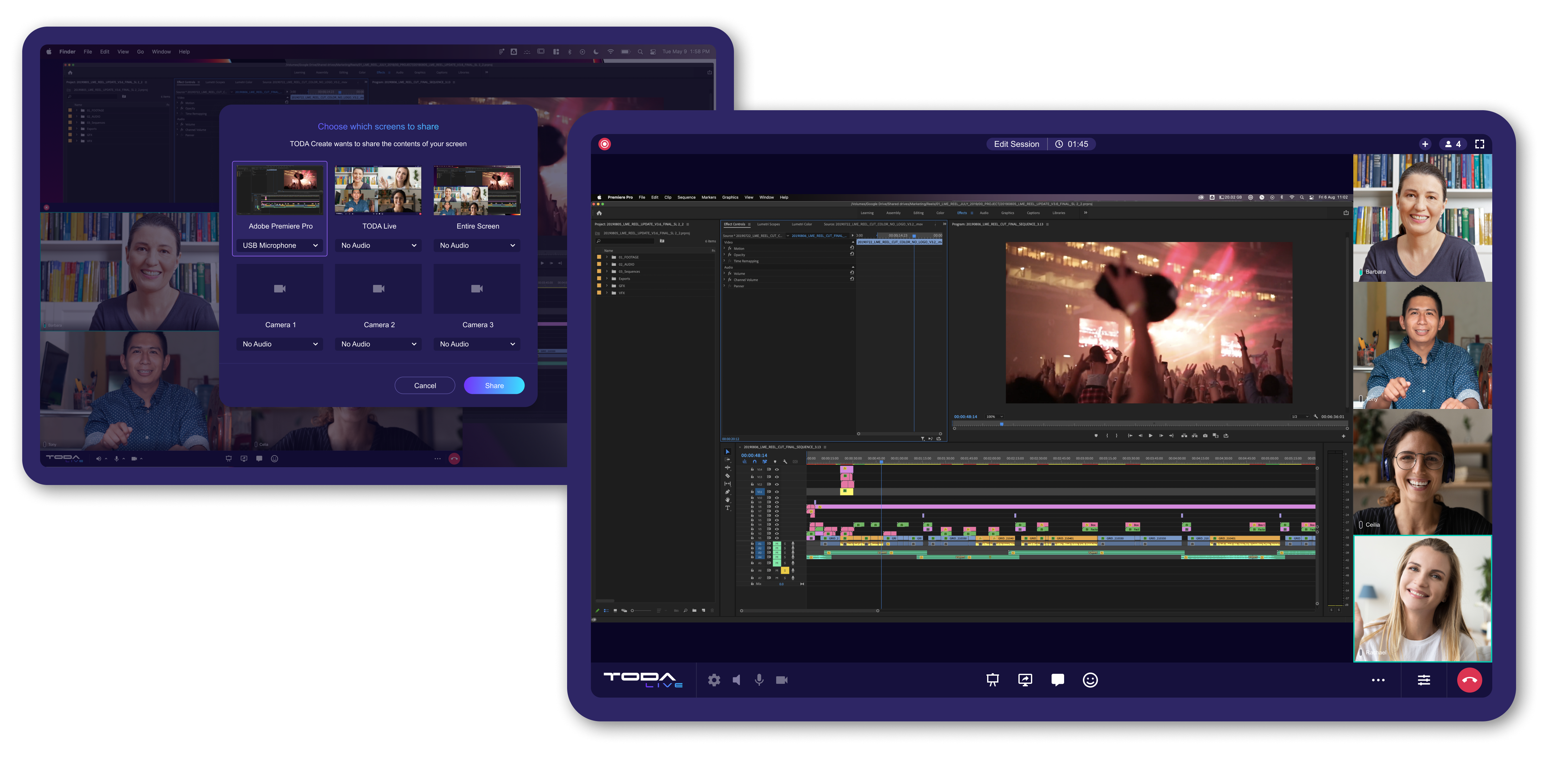 Adobe Products we support:
Adobe After Effects
Adobe Premiere Pro