KeenTools Company Overview
KeenTools is the company developing smart plug-ins for Foundry Nuke, After Effects, and Blender. We make tools for 3D tracking and facial 3D reconstruction. Our main goal is to make the work of VFX artists easier and hassle-free. Our product approach is based on merging cutting-edge technology with a user-friendly design.
Read more: BigMediumSmall on Creating 3D Faces from Photos Using KeenTools FaceBuilder for Blender
Read on Medium: How Kalos Studios enhanced and animated Chucky's face using KeenTools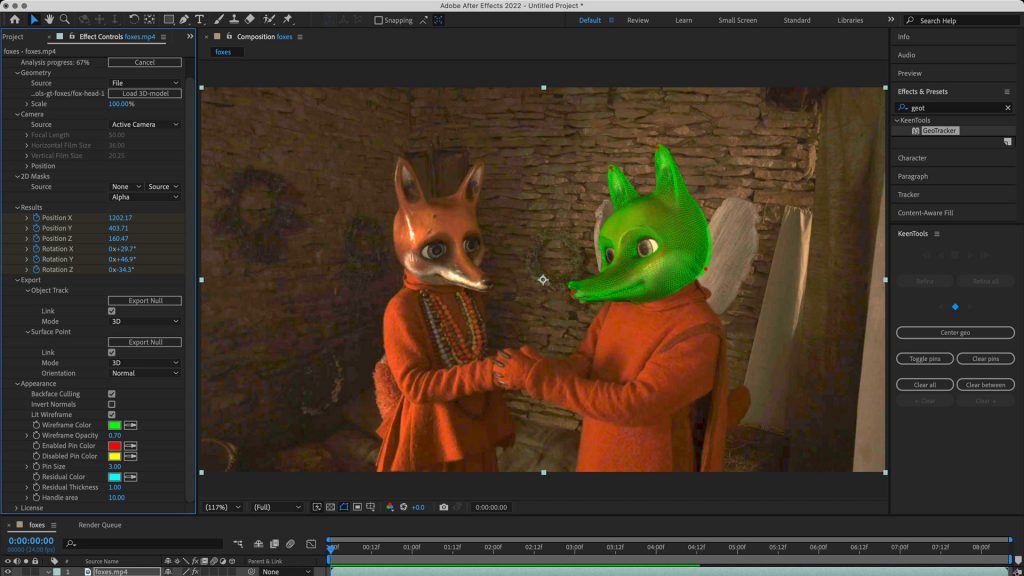 Adobe Integrations Overview
We've designed GeoTracker to look, feel and perform like a built-in After Effects tool that you've always been using in your creative process. GeoTracker installer is intuitive and guides you through the process with the clear instructions provided. Once the installation is complete, the plug-in appears in the Effects & Presets list.
Learn more about GeoTracker interface in this short tutorial: https://youtu.be/zsxCgMdfTR4
Key Differentiators
Native-like solutions with intuitive design. Our tools are high-performing and provide users with top-notch tracking quality.
Adobe Products we support: