Facilis Technology Inc. Company Overview
Founded in 2003, Facilis Technology, Inc. designs and builds premium, turnkey shared storage solutions for collaborative media production across all content creation workflows. Easily differentiated from generic NAS systems, the Facilis Shared File System easily manages the most complex, multi-platform network environments and enables collaborative workflows with diverse image formats and applications. Whether your job is 4K color grading, VFX compositing or HD craft editorial, working with Adobe Premiere Pro CC, Facilis shared storage provides the performance and collaboration that lets you create with confidence.
Learn more: Facilis Video Editing Storage Solutions
Adobe Integrations Overview
The Facilis FastTracker Adobe CC Panel provides a searchable database of all indexed media on the shared storage network. Within the Adobe Premiere Pro CC and Adobe After Effects CC interface, an artist can search, preview and import any video, still or audio file from the shared network.
Facilis shared file system is designed for Adobe CC workflows, and our non-TCP optimized data transmission through Ethernet and Fibre Channel maintains the highest level of bandwidth for high-bitrate video and image formats.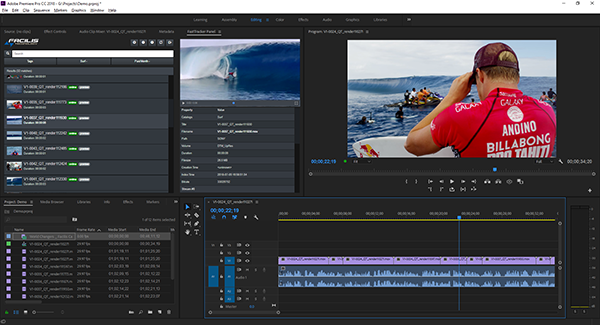 Key Differentiators
Facilis means simple, and our approach is different. Instead of focusing on expensive and complex hardware to get around the inefficiencies of the network-attached storage, we change the network. Our Shared File System is unique in the market, delivering connectivity over Fibre Channel and Ethernet, with a custom protocol that avoids the overhead and latencies of common network storage. We then add the ability to run the drives at full speed even when completely full. This benefit cannot be found in any other storage system in our market, and has a direct effect on total cost of ownership.
You won't find many of our product's key features in standard network-attached storage, and some can't be found anywhere else in the market. Our development team works hard to ensure that the software running Facilis storage products is reliable and usable; simple and powerful. Thousands of facilities worldwide have trusted Facilis Technology to keep their editors working and their clients happy. Hundreds of returning customers every year confirm the loyalty that the Facilis brand has maintained since 2003.
Adobe Products we support:
Adobe After Effects
Adobe Audition
Adobe Media Encoder
Adobe Premiere Pro
Resources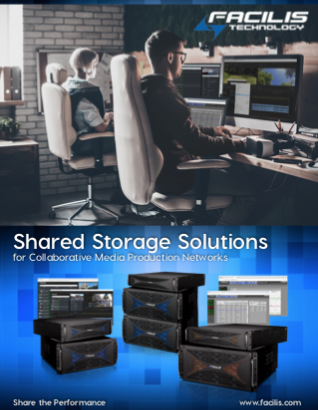 Brochure
Shared Storage Solutions for Collaborative Media Production Networks