Etere Pte Ltd Company Overview
Etere was established in 1987 in Italy and is amongst the worldwide leaders in Media Asset Management (MAM) and channel-in-a-box software. Etere Media Enterprise Resource Planning (MERP) framework of scalable solutions are used by media enterprises across the end-to-end workflow. Etere MERP modular software includes Media Asset Management (MAM), Airsales, Ad Insertion, Playout Automation, Broadcast Management System, HSM Archive, NRCS Newsroom, Broadcast Management System, SDI over IP and Live Censorship that are built with an innovative architecture, offering the best flexibility and reliability in the market. Etere headquarters is in Singapore with a 24/7 support center in Italy.
Adobe Integrations Overview
Etere Plugin for Adobe Premiere Pro CC enables Etere users to create content in a quicker and easier way. With a login, every user can see his/her assets and start to use Etere's engine. With Etere MERP Cloud framework, the plugin for Adobe Premiere Pro CC provides tight integration with Etere modules to leverage the benefits of a unified system.
With integrative workflows at the heart of its system architecture, Etere Ecosystem framework features a single login that allows users to manage their assets on both platforms interchangeably.
Etere MAM to search and preview MAM assets seamlessly
Etere HSM for partial file restore
Etere Promo Placement to receive new promos
Etere Nunzio for fast content publishing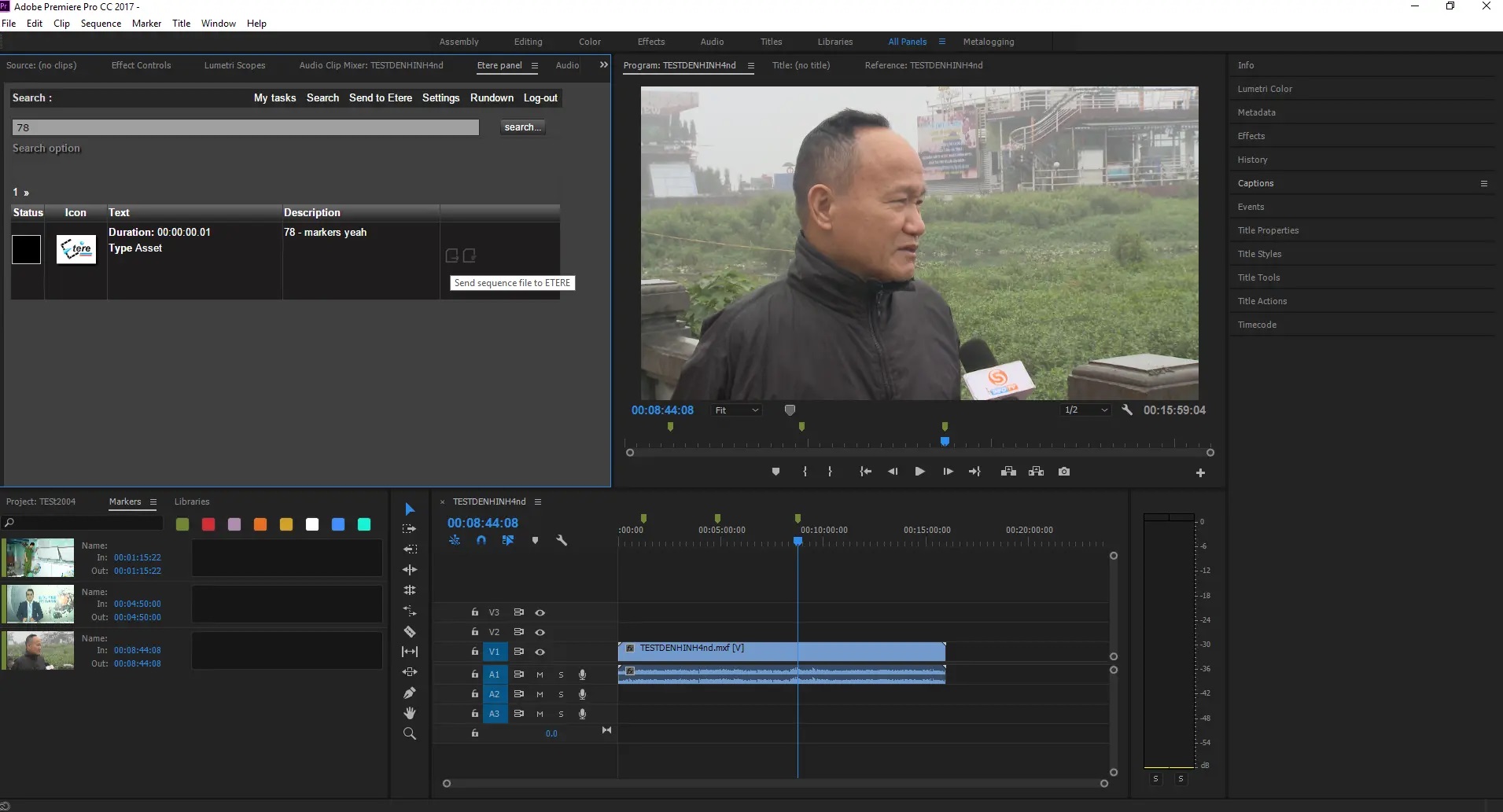 Key Differentiators
Etere is backed by over 30 years of experience and is able to provide an end-to-end asset management solution for Adobe customers.
Adobe Products we support:
Resources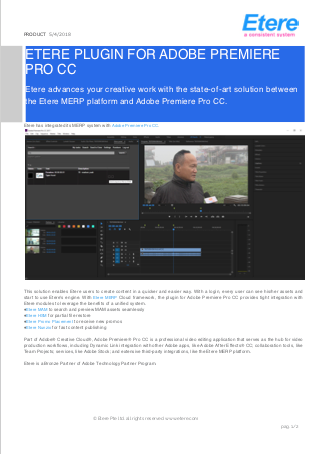 Brochure
Etere Plugin for Adobe Premiere Pro CC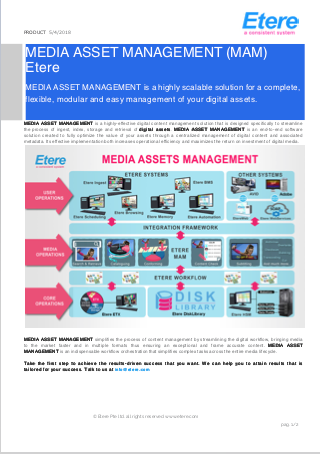 Brochure
Media Asset Management (MAM)