EditShare Company Overview
Founded in 2004 and headquartered in Watertown, Massachusetts with offices across the Americas as well as Europe and Asia, EditShare is a technology leader in networked shared storage and smart workflow solutions for the production, post-production, new media, sports, and educations markets. Whether you need on-prem, cloud or hybrid solutions, our products improve efficiency and workflow collaboration every step of the way. They include media optimized high-performance shared storage, archiving and backup software, a suite of media management tools and a robust set of open APIs that enable Integration throughout the workflow. EditShare builds solutions that simplify your production workflow and enable the creation of media on-premise or in the cloud.
Learn more: Flow Panel for Adobe Premiere Pro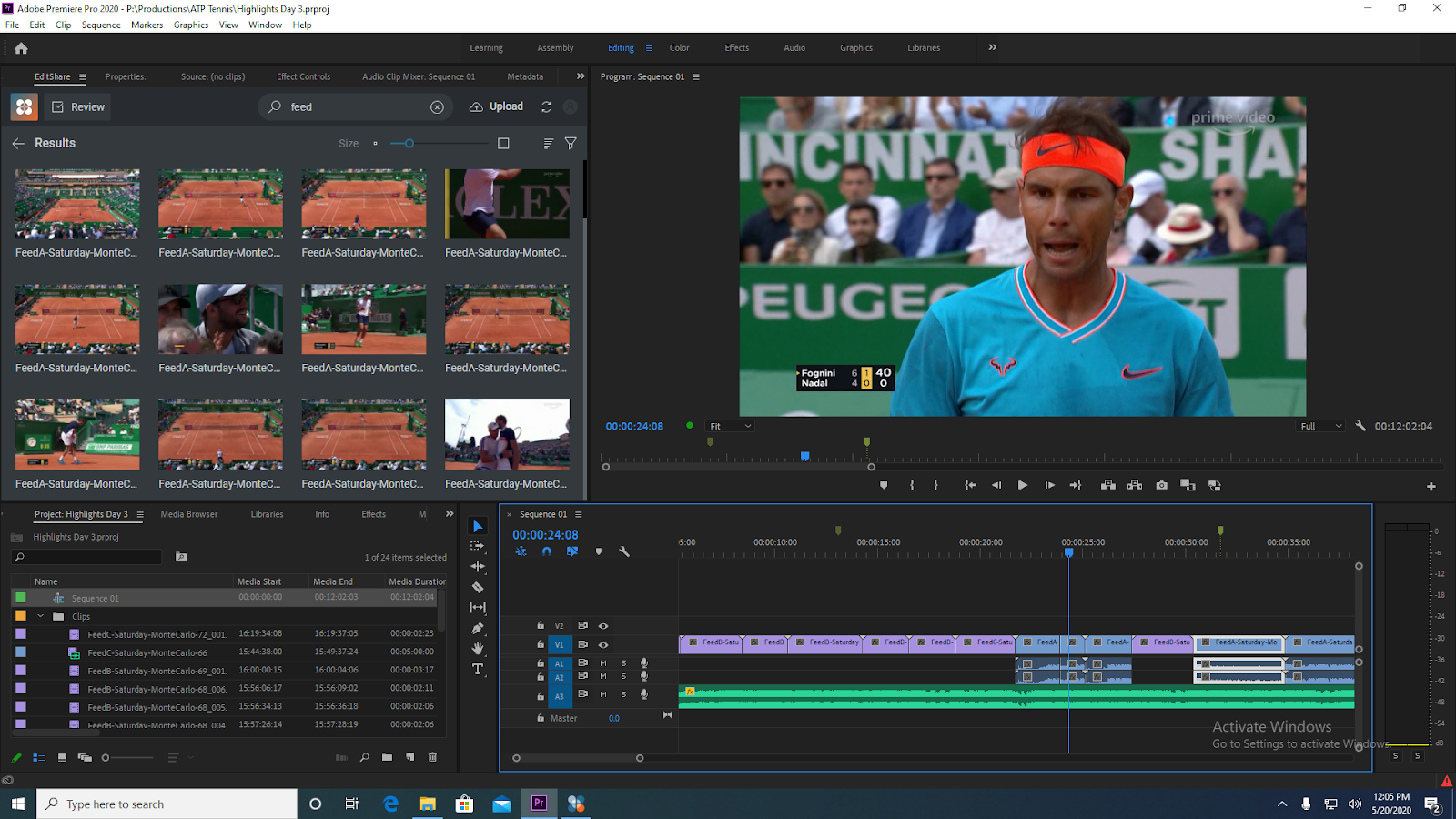 Adobe Integrations Overview
The Flow Panel for Premiere allow editors to stay inside their productive zone. It provides instant access to the power and scope of Flow, without having to leave Premiere Pro. An immediate connection to their media from a shared and collaborative storage system without having to learn a new user interface.
Key Differentiators
EditShare offers award winning media management and distributed storage solutions on-premise and in multi-cloud video collaboration environments. Our open solutions and APIs support all industry leading creative toolsets, bridge gaps between proprietary solutions, and power sophisticated workflows. We scale from systems holding just a few Terabytes to greater than five Petabytes on multi node storage solutions all in a single namespace. Our rich history and integrations with Adobe tools give users the control when collaborating and creating.
Adobe Products we support:
Adobe Media Encoder
Adobe Premiere Pro