Dataclay Company Overview
Dataclay was founded in 2014 with a simple but vital mission: to free video content creators from the inefficiencies of menial data entry, empowering them to develop greater quantities of higher-quality content in less time, and with less cost. We believe in creativity, craft, and the power of customized video to forge strong connections between video creators and their audiences. These connections facilitate better customer experiences and enrich the lives of viewers. We also believe in openness. That's why we've built an open standard for creating dynamic video templates. We're transparent about how our solutions work and what they cost.
Learn more:
Adobe Integrations Overview
Templater integrates with Adobe After Effects as an extension at the workflow level to help graphic designers and post production professionals automate beautiful customized videos at scale by dynamically compensating for data variations in a virtually unlimited set of data points.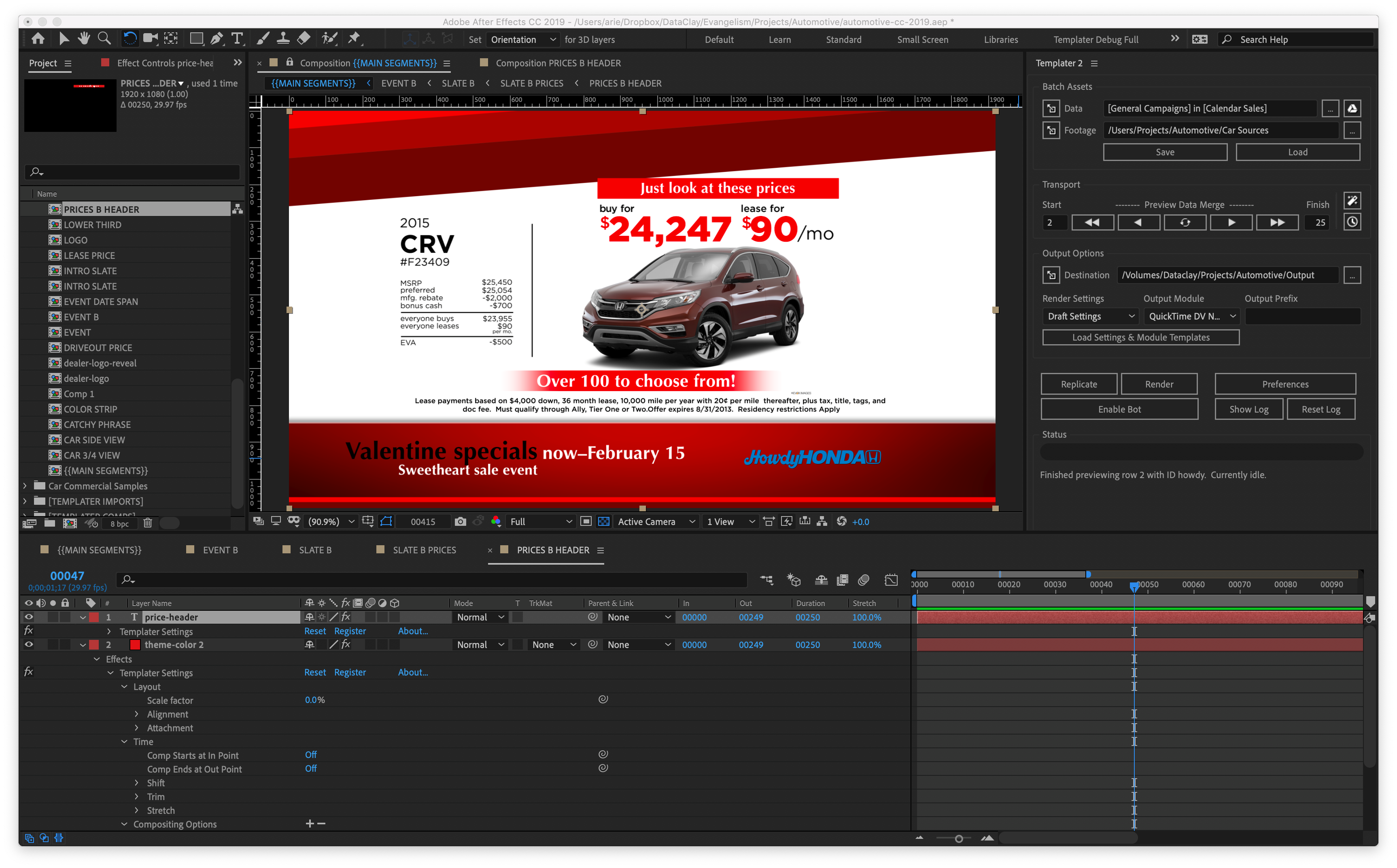 Key Differentiators
Emphasizing quality design and robustness, Dataclay provides a suite of development services for our customers' applications — including product planning, implementation and deployment. In addition, our Templater product offers an open standard for building dynamic video templates capable of automated, data-driven, rendering. At the core of Dataclay's products is unique artificial intelligence that automatically adjusts and reconfigures elements within a data-driven video composite. As of 2019, our product is the only commercially licensed software that supports a Google Sheets integration with Adobe After Effects workflows. The Adobe After Effects platform, Templater, easily integrates with existing production literacies, workflows, and environments while enabling cross-functional teams to collaborate effectively.
Adobe Products we support:
Resources

Resources