Alteon.io Company Overview
Alteon empowers content creators with tools, once exclusive to enterprise corporations, that make it easier to collaborate, share and edit—all from one universal space. Upload assets up to 10TB at maximum speeds with the Alteon Desktop Application, powered by IBM Aspera; edit content housed in the cloud with our extension for Adobe Premiere Pro; share files using ultra-secure playback URLs; save money on long-term storage by housing completed projects in more affordable storage classes. Designed for freelancers and creative team leaders, Alteon helps users collaborate seamlessly, work more efficiently and organize assets more intuitively.
Adobe Integrations Overview
The Alteon extension allows for instant cloud syncing, proxy editing and seamless team-based collaboration. Keep your assets and project files linked between Alteon Cloud and your local machines, ensuring media never goes missing and there's no confusion about the latest project version.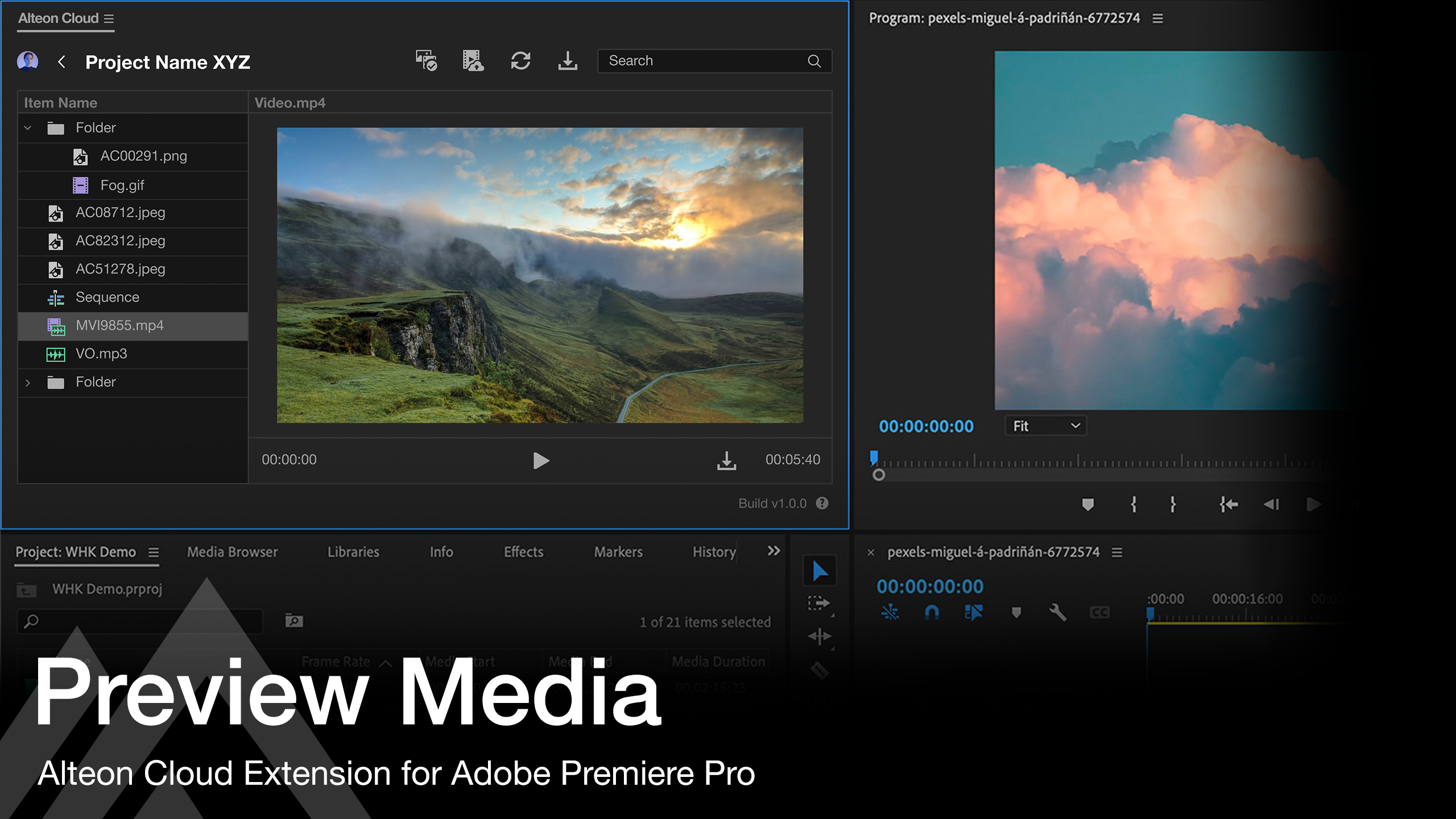 Key Differentiators
Alteon allows users to organize, store and share media files up to 10TB, with few file limitations, automatic proxy creation and Web3 integrations.
Adobe Products we support: