Challenge
Today's media landscape, especially in modern newsrooms, is characterized by rapid change. The preferences of fragmented audiences evolve all the time, production cycles are getting ever faster, and journalists have to adapt not only to new technology but also to different ways of storytelling.
Video content needs to be produced in many different formats, at varying lengths, for multiple channels and platforms, including social media networks like Instagram, YouTube, and TikTok, which is becoming increasingly relevant for news consumption especially among the younger generation. To remain competitive, newsroom teams therefore need to implement solutions and workflows that are easier, faster, and more flexible and seamless. The strategy for news is now COPE — create once, publish everywhere.
Solution
Flexible remote post-production with Text-Based Editing
One of the key partners that Adobe closely collaborates with to jointly create the video production workflows of the future is Qvest, a world-leading systems architect, consultant, and ICT integrator in the media industry.
Leading the way in digital transformation for broadcast organizations, the company stays abreast of both the technical advancements and the challenges faced by broadcasters and news organizations and helps them manage this seismic change. Qvest offers expertise in the design, development, implementation and operational support of cloud-based technologies that enable maximum ease of use for its customers.
"Audience requirements are escalating. Every few months a new platform, product, or technology is released that you need to produce content for or that can help you simplify your tasks, and of course this changes workflows. That requires an on-going change management process in the digital transformation as well as an agile focus on audience and customer needs."Thomas Müller Chief Technology Officer at Qvest
To cope with increasing demands, teams need easy-to-use powerful tools to create high quality content fast, and a good management system to organize and find relevant content, maintain the rights to it, and then adapt it to each platform – as fast and automatic as possible.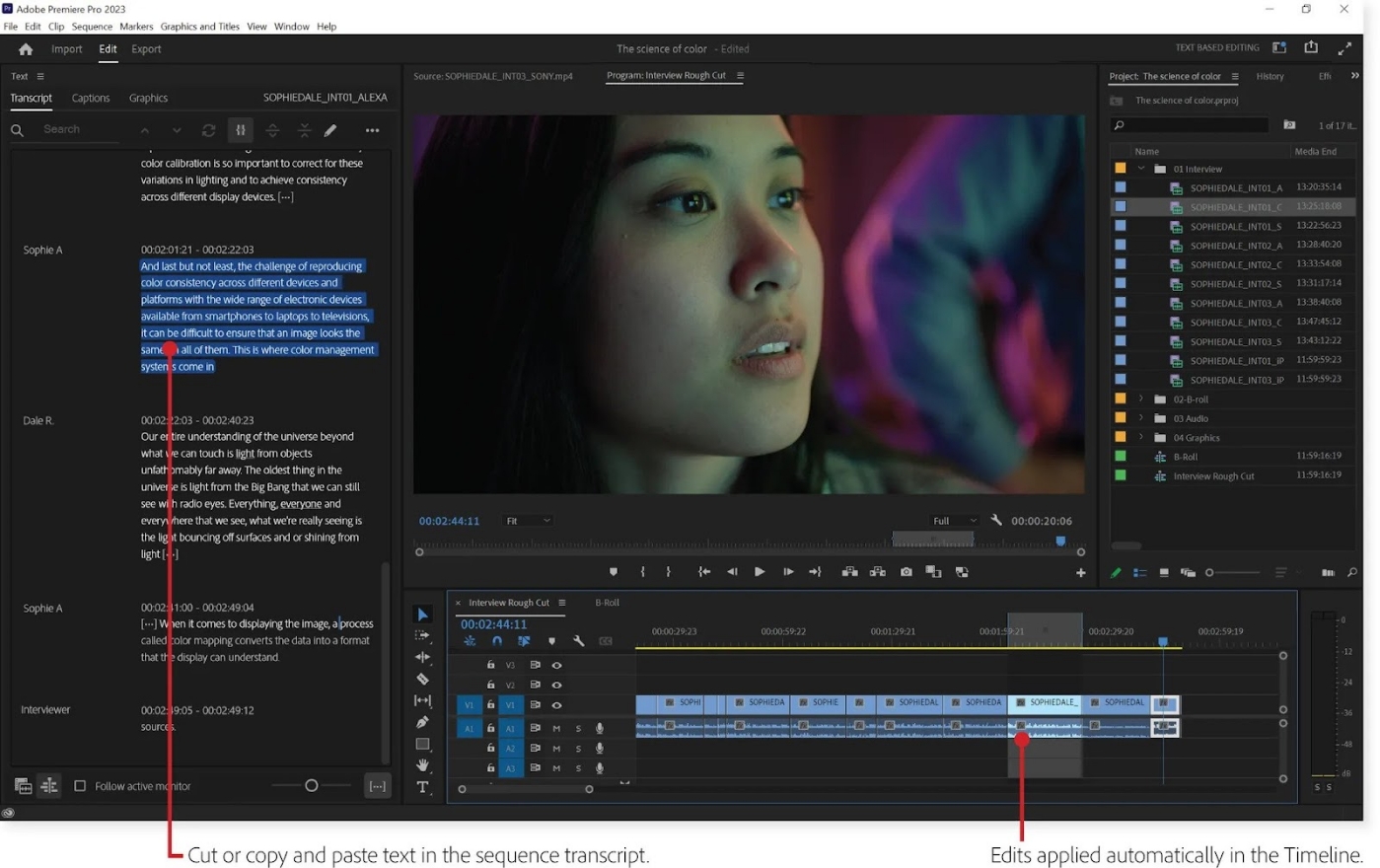 The new normal: Remote video editing in the cloud
One way Qvest helps media companies streamline their workflows, reduce costs, and be more flexible is with its cloud-based video editing solution, based on its integration platform qibb (see our previous Qvest customer story), which enables teams to collaborate and produce content from anywhere.
With qibb (which integrated OpenAI very early on) it's possible to establish workflows using tools like Adobe Premiere Pro and take advantage of unlimited access to fully integrated and ready-to-use Adobe Creative Cloud applications. Editors can easily collaborate with other creatives, transfer projects seamlessly to their coworkers, and access cloud editing workstations instantly.
This means greater simplicity, productivity and scalability, enabling editorial teams to complete compelling content faster and more efficiently.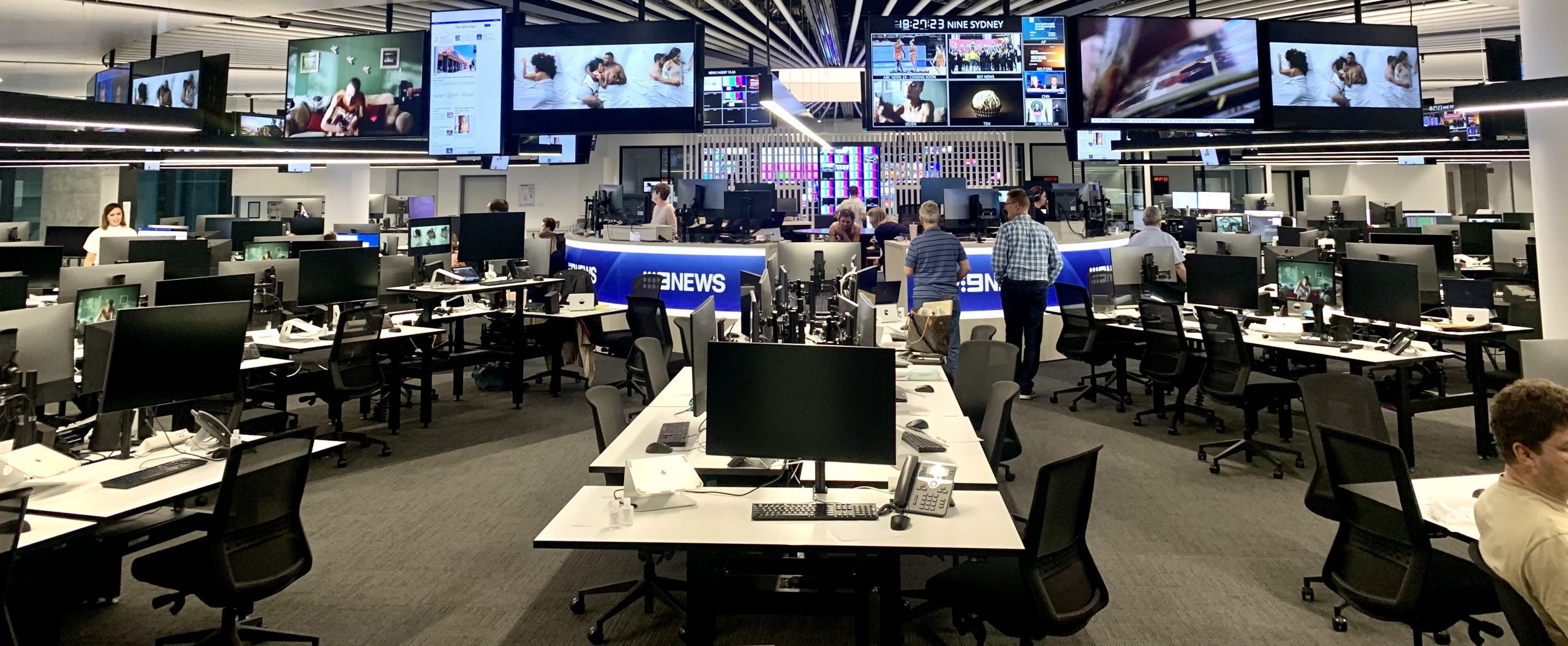 The next step: Empowering journalists with Text-Based Editing
A key feature that will help journalists and editors produce videos even more efficiently is Text-Based Editing, an entirely new way to edit in Adobe Premiere Pro that makes creating a rough cut as simple as copying and pasting text.
The Hollywood Professional Association (HPA) Awards Committee recently announced winners and honorees for the 2023 HPA Award for Engineering Excellence, which recognizes outstanding technical and creative ingenuity in media, content, production, finishing, distribution, and archive, and we're incredibly proud to share that Adobe will be honored with the HPA Award for Engineering Excellence for the AI-powered Text-Based Editing feature in Premiere Pro.
Powered by Adobe Sensei, Text-Based Editing uses AI to automatically transcribe any source media. This means that instead of watching hours of footage just to find the right sound bites, editors can now skim through transcripts, search for keywords, and add them to the timeline to start their rough cut. A task that previously took hours can now be carried out in minutes thanks to the ease of use of a text editor.
Once they have a few clips on the timeline, editors can delete or move phrases in the sequence transcript and watch the edits in the timeline automatically change to match them. This significantly accelerates the video creation workflow and empowers editors to cut the video themselves using learned skills like text-editing, without having to hand it over to a video editor for the first cut. If necessary, the video can then still be shared with a video editing specialist to add more complex graphics or enhance the editing.
Captions are a must-have for social media, and when the edit is complete, Text-Based Editing provides editors with a ready-made transcript to quickly generate captions for their video.
"Having Text-Based Editing as a feature integrated in such a powerful video editing software like Adobe Premiere Pro will enable and help people to cut down raw footage to the essentials, This will make it very easy to produce several versions of the same source material and story, tailored to the different requirements of social platforms and their way of storytelling."Thomas MüllerQvest's CTO
Watch this short tutorial to learn how to transcribe your footage for Text-Based Editing, set up the Text-Based Editing workspace, search for key moments, do 3-point editing (insert content from source to sequence), do sequence editing, and change font size and look for pauses.
The outcome: Speeding up the video creation process
Storytelling is a craft. Newsrooms will always need talented journalists who know how to tell, write, and produce a story. What's changed is that news stories are being produced for more channels and need to be personalized, which means teams need to produce more content at a huge scale.
Crucially, AI features like Text-Based Editing function as a game changer, as they put the power in the hands of the journalist and storyteller, enabling them to edit video themselves and supporting them in delivering engaging content faster and more efficiently, matching it to the platform requirements it will be published on.
The evolving new workflow is powered by Adobe's close collaboration with our video partners, in this case with Qvest. It ensures media companies and their teams have access to highly intuitive tools that help them to produce their video content with complete flexibility to suit their customers' needs. As a result, we are able to bring team members together and bridge the gap between production and post-production, boosting both productivity and creativity in modern newsrooms and making sure editors — wherever they work — remain in control and are able to tell their story just as they intend to.
Learn how Text-Based Editing, now available in the latest release of Adobe Premiere Pro, lets you edit videos using transcripts and text-editing commands.
Learn more about how Qvest is delivering value for Adobe's newsroom customers.